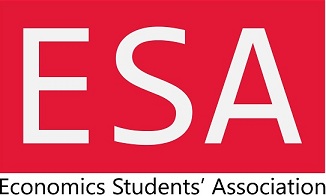 The Economics Students' Association provides a platform for academic, social, and career-related support for students pursuing the various streams of economics at York University. Our mission is to help our members become well-rounded professionals by complementing the economics curriculum. Through our operations, we provide an expansive experience for our members.
Get in touch with us either via email, esayorkuca@gmail.com, or visit our website, www.yorkuesa.ca.
Executives
Wangeci Kibuga
President
Going into her fourth year in the Honours Economics program, Wangeci plans to grow and develop the Economics community at York University. As the president of the ESA, she plans to provide students with opportunities to network, learn important skills and debate topics of high interest in the economics discipline with high academic return. She plans to create a tight-nit community of high achievers who can compete with any other university in and outside of Canada, to create pride in our academic standing, and to establish a network of alumni prepared to advocate and endorse our future graduates (a group she intends on being a highly participating member of). As a previous member of the ESA Executive and the current President, she believes that she can achieve her objectives with the help of the Executive team and the greater Economics student community.
Daniel Thevarasalingam
Vice President of Financial Affairs
Heading into his final year of the Honours Economics program, Daniel is enthusiastic to kick off another successful year at the ESA. Having previously served as the Director of Media Affairs, Daniel has developed a need to create a legacy for the organization as one that serves as a platform for Economics students to thrive in. Aside from his interests in the organization, Daniel is keenly interested in behavioural economics, analytics software, and the capital markets, and he's willing to stir up a conversation about those topics among others. He has a genuine willingness to learn for the sake of learning, and he wants to ingrain this mentality in others. In his current capacity within the ESA, Daniel wants to further complement the economics curriculum at York University by spearheading events that bring value to students in the current hyper-competitive atmosphere engulfing today's society.
Alec Klimowicz
Vice President of External Affairs
Chicago native, Alec Klimowicz, comes to the ESA with a strong work ethic and ambitious goals. Alec has been born to go the extra mile from when playing competitive hockey as a child – which brought him to play at the collegiate level in the US. All his dedication is now geared toward fostering a more future orientated ESA to help students achieve professional prestige. Alec's goals after graduation are to follow his passion for the law and attend law school, meanwhile, his many internships have provided a well-rounded knowledge of what it takes to find opportunities out there and bringing that insight to the ESA, as well as, students who inquire about it.
Melden Pereira
Vice President of Internal Affairs
This is Melden's final year in the Financial and Business Economics program, and he hopes to make his role with the ESA ever more memorable. Melden actively observes Canada/US relations and international monetary policies. He is a great listener and often engages himself in thought-provoking conversations on a wide array of subject matters. His ability to interact with diverse personalities has allowed him to build creative relationships and quench his ardent curiosity. He is actively working towards making the ESA an inclusive and collaborative environment, and is always open to any student suggestions. His primary task is to lower internal barriers within the ESA in the hopes of strengthening its interaction with the Economics student body.
Helena He
Director of Media Affairs
Helena is a third year Specialized Honours Economics student at York University. She has been in Canada for four years; her main interests include the equity markets, investment banking, statistics and econometrics. Aside from her career-related and academic interests, she is also a fan of hiking, action movies, baking and travelling (and Namibia and Zimbabwe are on her priority list). She relishes a fast-paced lifestyle and wants to break into a career in the capital markets, primarily with an investment bank or a hedge fund. As the Director of Media Affairs, Helena wants to implement her unique conceptions of branding and marketing to strengthen the digital appearance of the ESA such that it is compelling as well as professional. Moreover, she is proud to be a part of the ESA as she wants to help the Economics student body by building a stronger community as well as helping secure successful futures for our students.
Kenneth Reyna
Director of Social Affairs
Having obtained his Accounting Diploma at Mohawk College, Kenneth is in his final year of the Financial and Business Economics program at York University. He has been involved with a variety of organizations on campus including The Vandoo Newspaper, York Photography Club, and now proudly the Economics Students' Association. Kenneth is an even-tempered spirit who is willing to go above and beyond, enthusiastically engages in conversations with people on various topics, and offers ideas and help to fellow Economics students. In his spare time, he loves staying on top of news on topics including the financial markets, politics, and international and local developments. Kenneth plans to bring to students, enjoyable social events, and hopes to strengthen the relationship between the ESA and Economics students at York.